中国国际电视台、央视海外CGTN强势报道KPL春季赛总决赛
作者:

王者荣耀电竞

发布时间:

According to a survey by Chinese internet firm Tencent, China has 78 percent of the world's e-sports players. The competitions in China usually attract much fanfare and this year is no exception despite the COVID-19 pandemic. Yang Chengxi recaps the King Pro League competition in Shanghai this weekend.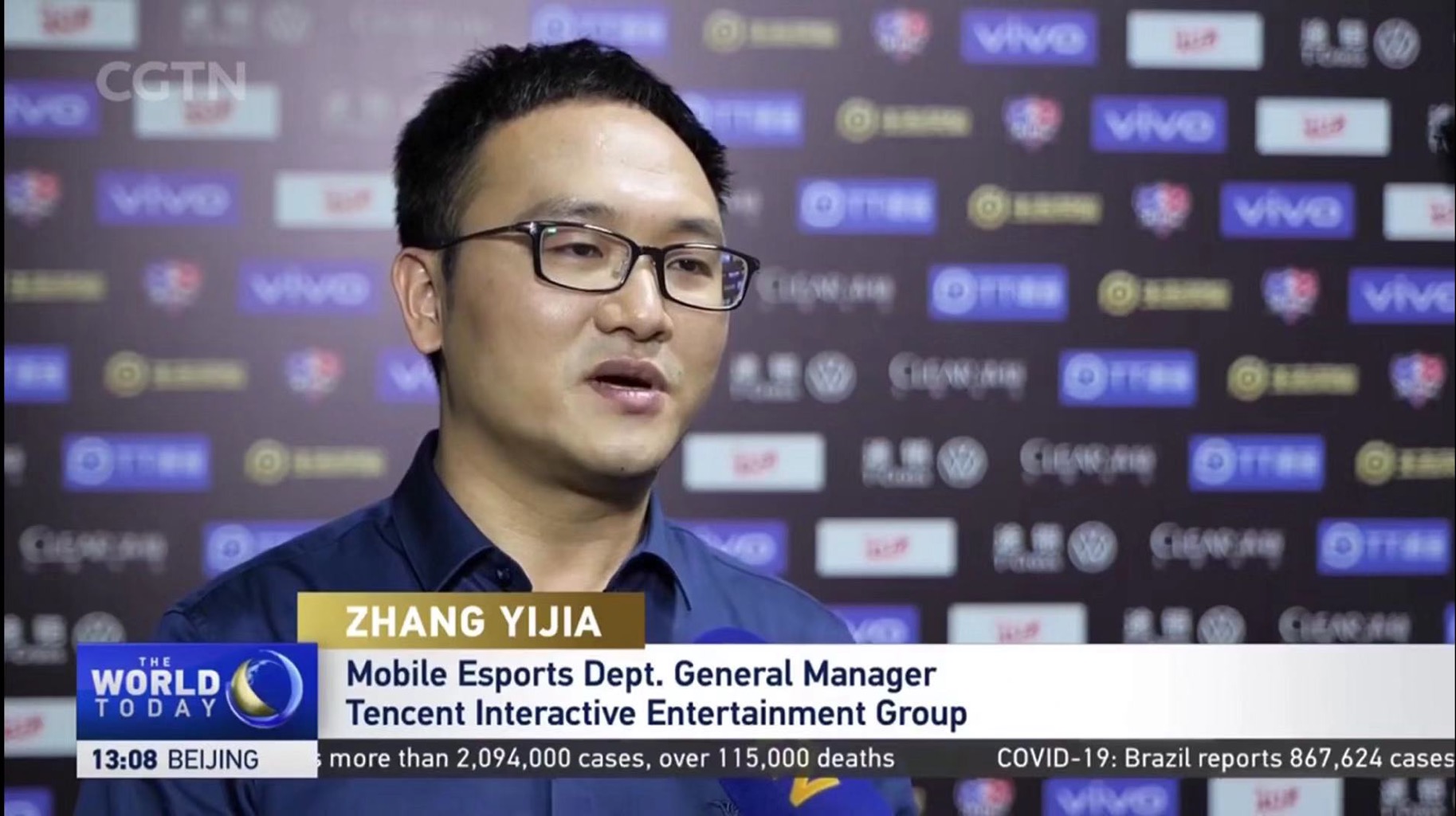 YANG CHENGXI Shanghai "This is the venue for the spring season finale of the King Pro League. It's a competition for players of the world's most popular mobile e-sports game, Honor of Kings. However, this year's match is being held with one key difference."
No on-site audiences, thanks to COVID-19. This is the quietest KPL arena so far. But that doesn't mean it's in any way less popular among China's avid esports fans.
ZHANG YIJIA Mobile Esports Dept. General Manager Tencent Interactive Entertainment Group "The participation of this year's online audience has grown by about 50 percent."
Organizers say online viewership this year had already hit new highs during the preliminaries in March, when they moved the entire competition online.
That means esports have, with the way they're played, warded off the impact of COVID-19 on sporting activities.
Player numbers have been rising steadily in the past three years for esports in China, and industry experts say the stay-at-home lifestyle for many in 2020, has in some ways supported the further growth of this number.
ZHANG YIJIA Mobile Esports Dept. General Manager Tencent Interactive Entertainment Group "We are expanding our operations in Shanghai. In March, we launched our competition broadcast center here."
The municipal government of Shanghai wants to turn the city into a global esports hub. Commercial interests in this industry in Shanghai have been picking up steam. The venue of this year's KPL is one of the newly constructed projects that cater for esports competitions and activities.
LIU BIN General Manager, ESP Project "We have other cooperation projects in the pipeline in other districts of Shanghai."
In 2018, esports were officially incorporated in the Jakarta Asian Games. And the industry is getting more and more mainstream recognition in the sporting world. YCX, CGTN, SHANGHAI.